Our partner organisation: UWEZO Uplift Foundation
The work of UWEZO Uplift Foundation began in 2006 with a visit by Roselyn Nangila to a slum in Nairobi. The need she saw there, especially among the children, prompted her to look for donors for aid projects. Since she was working for the missionary organization DIGUNA at that time, the work area "Diguna Slum Ministry" was created.
During their stay at DIGUNA, Utina and Michael Hübner got to know Roselyn's work. Back in Germany they founded TS-Care as a German partner organization.
Due to the rapid growth of the "Diguna Slum Ministry", Roselyn became independent in 2006 and established the "UWEZO Uplift Foundation".
Die UWEZO Uplift Foundation arbeitet unter der Leitung von Roselyn Nangila, einem Team von zwei Sozialarbeitenden, Ann Vaati und Joel Lesurmat, und einer Assistentin, Linda. Ann macht die Administration, Joel arbeitet als Schulsozialarbeiter und ist für die seelsorgerliche und gesundheitliche Betreuung der Patenkinder verantwortlich, und Linda hilft Roselyn und arbeitet als  Computer-Fachfrau des Teams. Roselyn ist die Direktorin und hat die Verantwortung für die Koordination der operativen Aktivitäten in der Gesamtarbeit. Das ganze Team begleitet die Kinder durch die Schulzeit, macht Ferienprogramme, Bibelcamps und vieles mehr, um die Kinder zu fördern und auf ein selbstbestimmtes Leben vorzubereiten.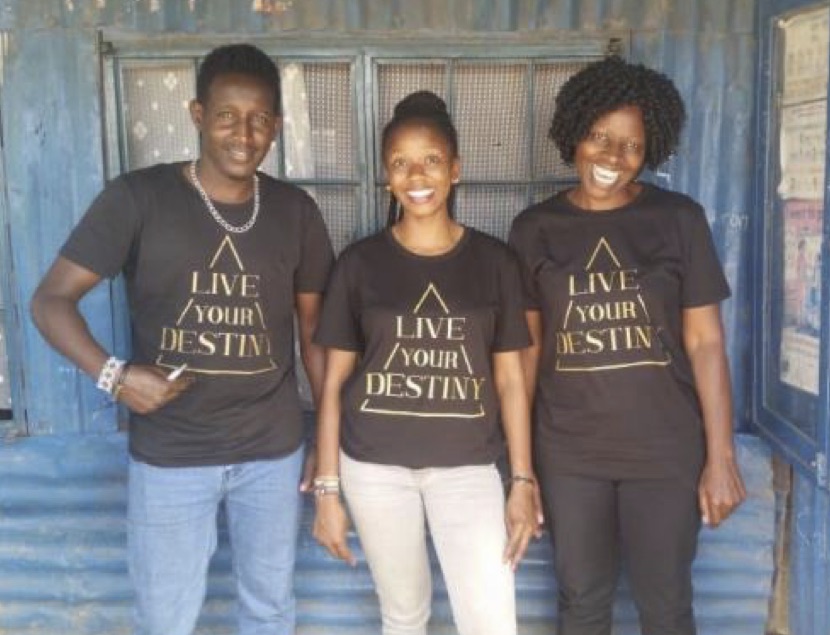 Further information and the contacts of the UWEZO Uplift Foundation are available at:
Unser Netzwerkpartner:"Scripture Union Kenya"
Die Scripture Union ist eine internationale und überkonfessionelle christliche Organisation, die in mehr als 130 Ländern der Welt arbeitet, um Kindern, Jugendlichen und Familien die Gute Nachricht von Jesus Christus zu verkünden und Menschen jeden Alters zu ermutigen, Gott täglich durch die Bibel und Gebete zu begegnen. In Kenia wurde sie erstmals in den 1930er Jahren eingeführt und 1967 formell registriert.
Wir arbeiten mit der Scripture Union Kenya beratend und finanziell unterstützend in Projekten zur kindlichen Seelsorge zusammen.
Mehr zu unseren Projekten mit der SUK
Freunde von TS Care: