Our partner organisation: UWEZO Uplift Foundation
The work of UWEZO Uplift Foundation began in 2006 with a visit by Roselyn Nangila to a slum in Nairobi. The need she saw there, especially among the children, prompted her to look for donors for aid projects. Since she was working for the missionary organization DIGUNA at that time, the work area "Diguna Slum Ministry" was created.
During their stay at DIGUNA, Utina and Michael Hübner got to know Roselyn's work. Back in Germany they founded TS-Care as a German partner organization.
Due to the rapid growth of the "Diguna Slum Ministry", Roselyn became independent in 2006 and established the "UWEZO Uplift Foundation".
Die UWEZO Uplift Foundation arbeitet unter der Leitung von Roselyn Nangila und einem Team von zwei Sozialarbeitenden Ann Vaati und Joel Lesurmat. Ann ist an der Verwaltung beteiligt und Joel arbeitet als Schulsozialarbeiterin im Maendeleo Learning Center. Roselyn ist die Direktorin und hat die Verantwortung für die Koordination der operativen Aktivitäten im Maendeleo Learning Center. Sie ist die kenianische Ansprechpartnerin für das Maendeleo Learning Center. Sie vermittelt die Patenschaften und pflegt die Beziehungen zu den Patenkindern und ihren Familien.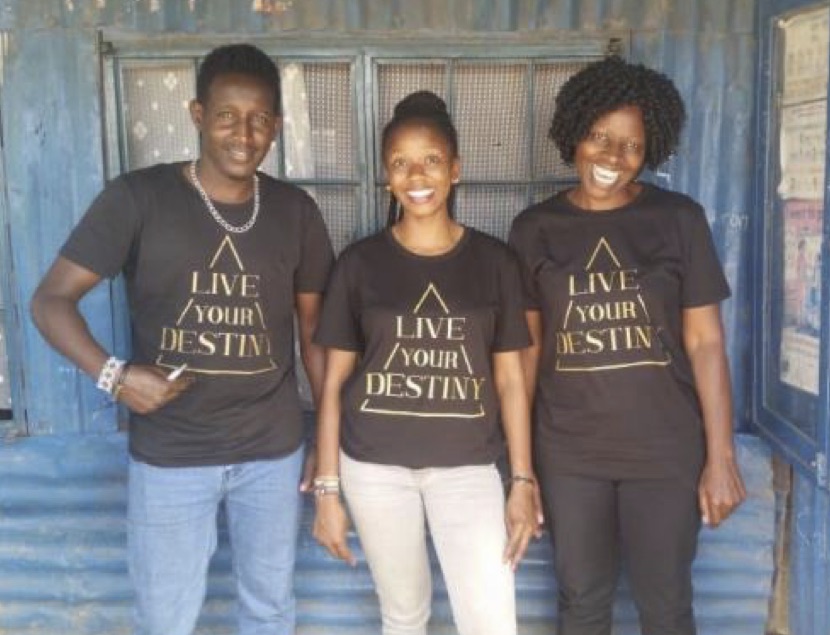 Further information and the contacts of the UWEZO Uplift Foundation are available at:
Our network partner: "PrisonKids Nakuru"
Kenyan law allows children up to the age of four years to accompany their mothers to prison. The children receive food and medical care there. For all other needs, such as clothing, toys or education, the children and their mothers are dependent on donations from the family, relatives or other sponsors.
"PrisonKids Nakuru" is the name of a project founded by Dr. Kathage ("ProWiss" Cologne, Germany) and Dr. Morara (Egerton University, Nakuru, Kenya) in cooperation with the German foundation "TS-Care". The aim of the project is to improve the situation of mothers and children in Nakuru Women's Prison by creating safe spaces in which the children can grow up with their mothers and be socialized according to their age (0-4 years). For this purpose, appropriate rooms as well as materials (toys, school supplies, diapers, etc.) and early childhood education are to be provided.
TS Care supports the project "PrisonKids Nakuru" administratively and with advisory services.